Aw crap! misprint sale dresses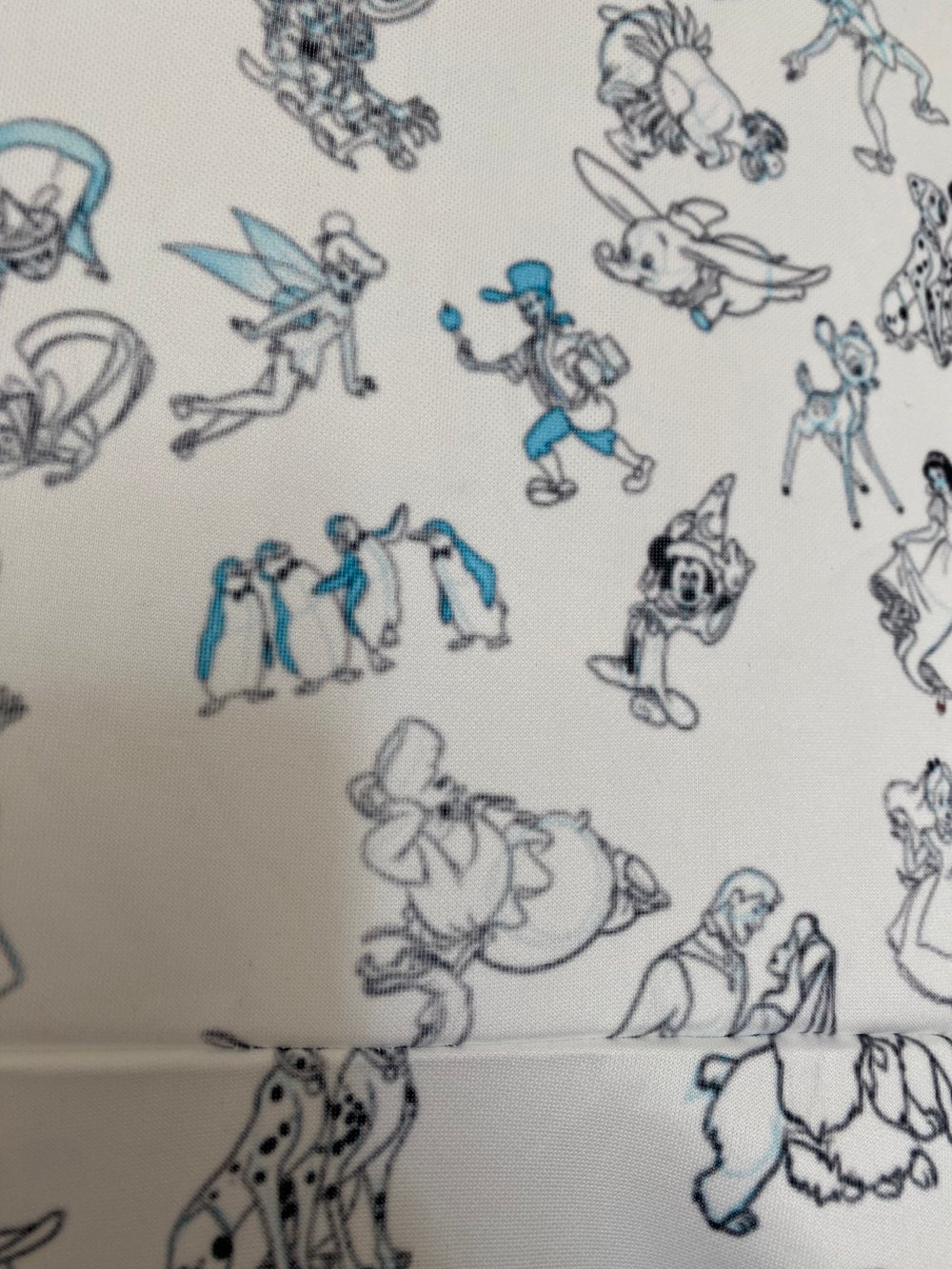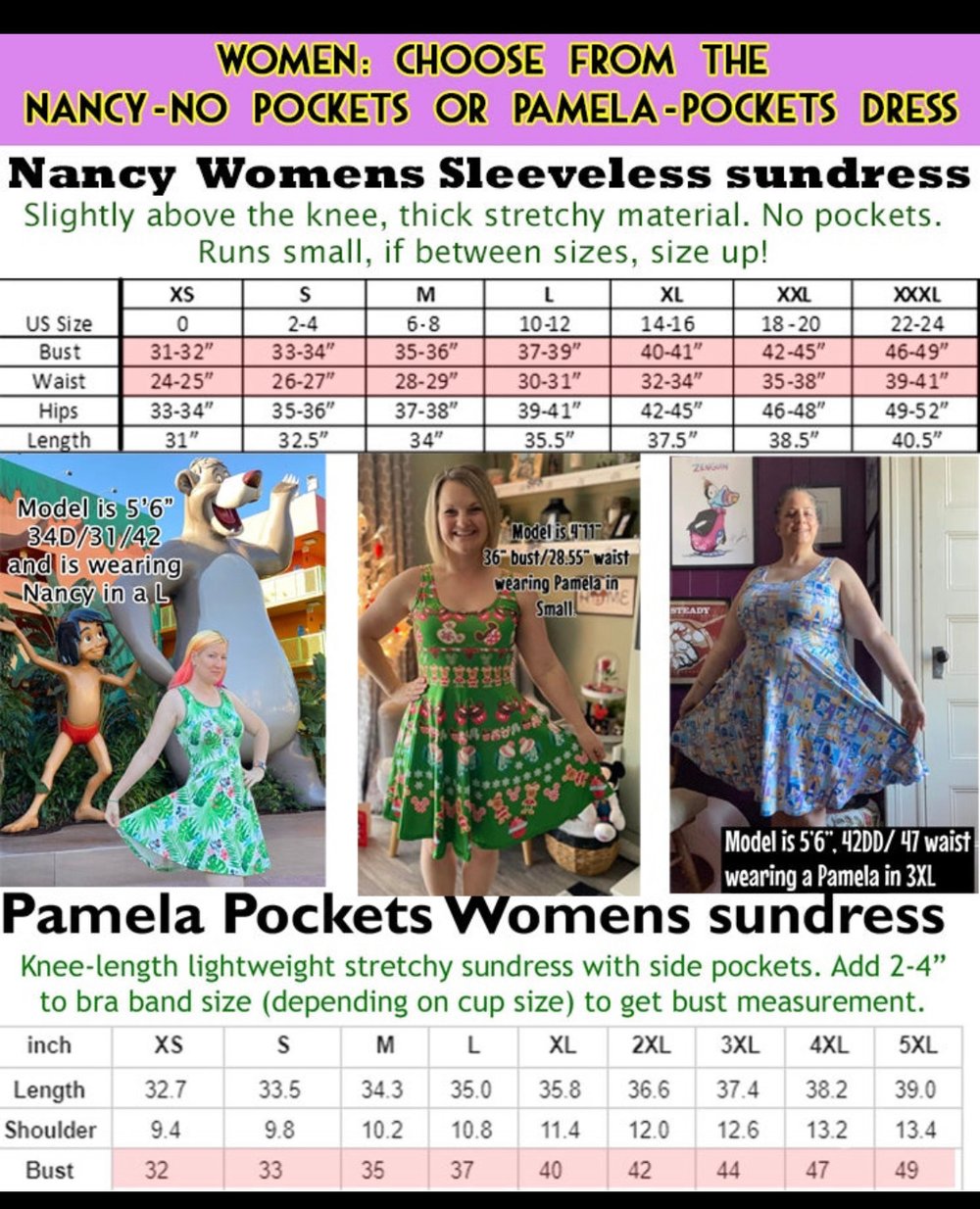 Please read entire description before purchasing!
NO RETURNS OR REFUNDS
All sales are final from this posting.
These are various misprints that have collected over the year, and before going in the trash, I figured I'd see if anyone wanted to purchase them at a deep discount from the normal pricing (normal dresses are $60 plus shipping)
Find sizing chart for Nancy and Pamela dresses in the other listings!
Please read the following descriptions for each dress above. If you would like more detailed photos of dresses, message me a request through the contact me tab!
Peter Pan in Pamela size 3XL- the color saturation was off on these, normal color should be darker. Otherwise, dress is in perfect condition.
Halloween treats purple in Nancy L-discontinued color in this design
Beetlejuice in Nancy XL-discontinued design pattern
Tiana in Pamela S-color saturation is lighter than it should be
Ink & Paint in Nancy L-images printed blurry, see photo
Spooky ladies in Pamela S-discontinued pattern layout