Orange Crossbody purse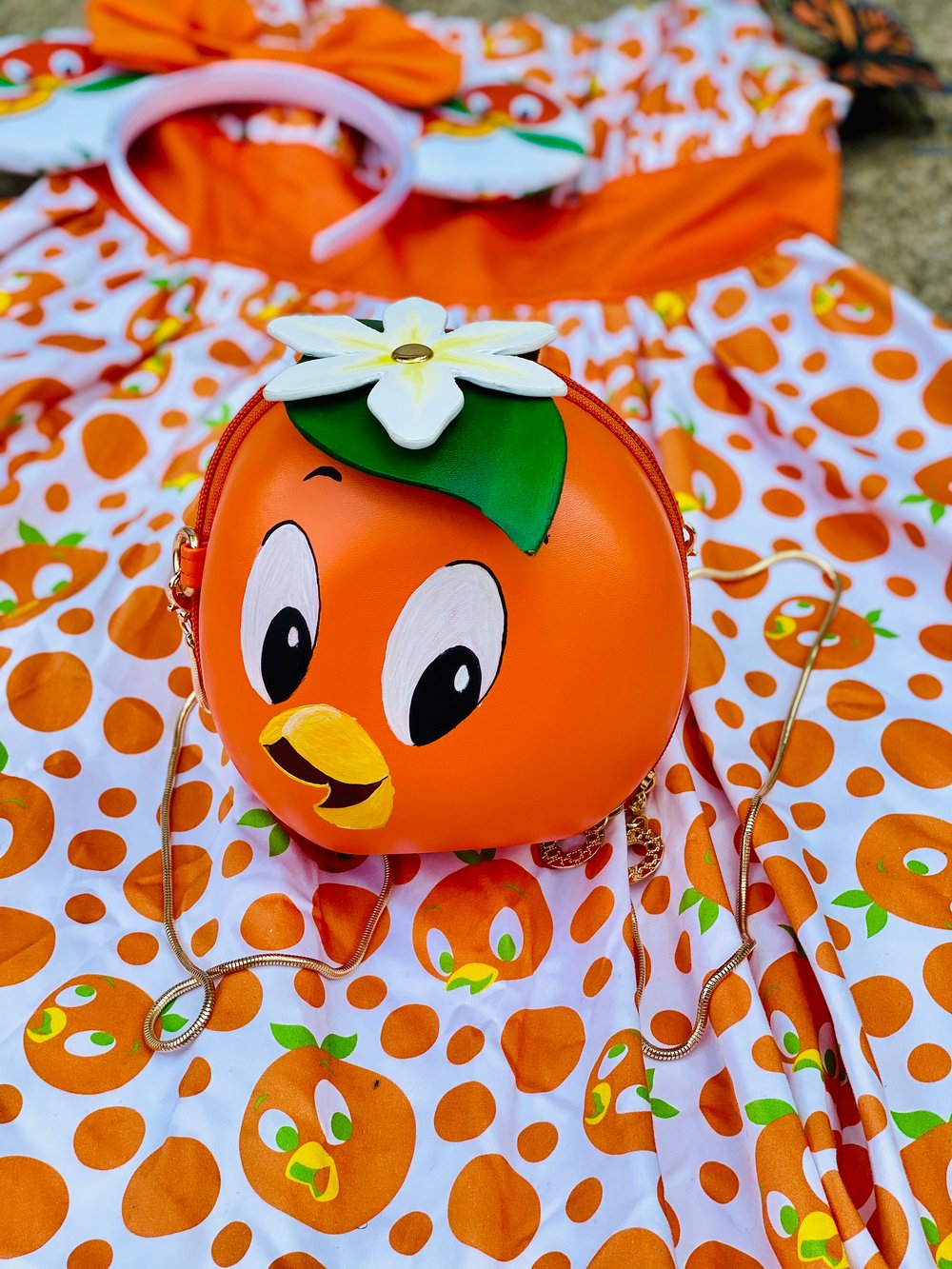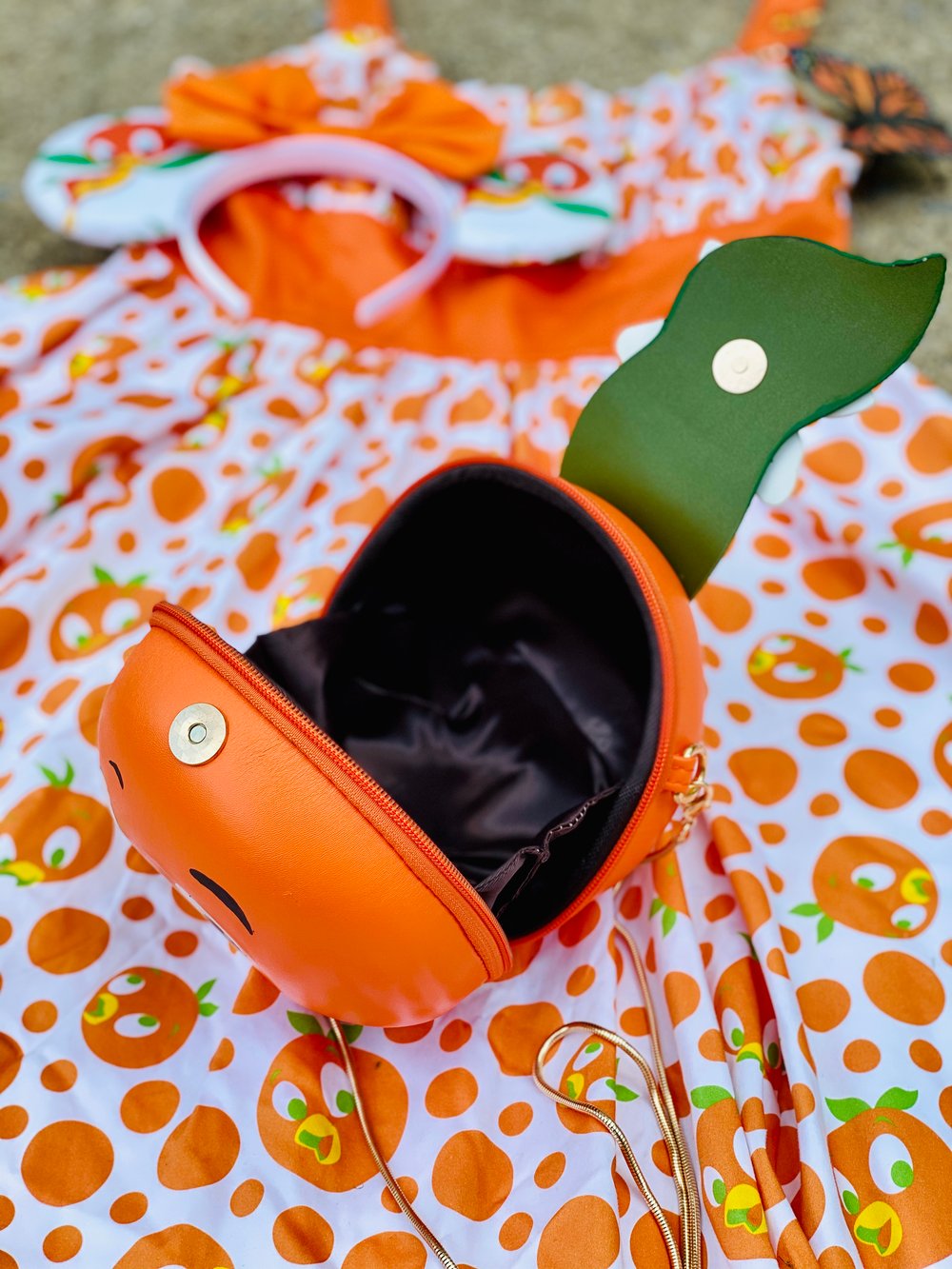 Super sweet!
This round 7"x7" hardcase purse has a magnetic snap closure, and double wrap-around zipper closure. Inside of purse has a small side pocket and fabric on the sides to keep your belongings from falling out when fully opened. Topped with a cute leaf and orange blossom!
Purse is made of synthetic leather and paint is waterproof and scratch resistant.
This is fan art, hand painted by me. Not official merchandise.