Christmas Handbags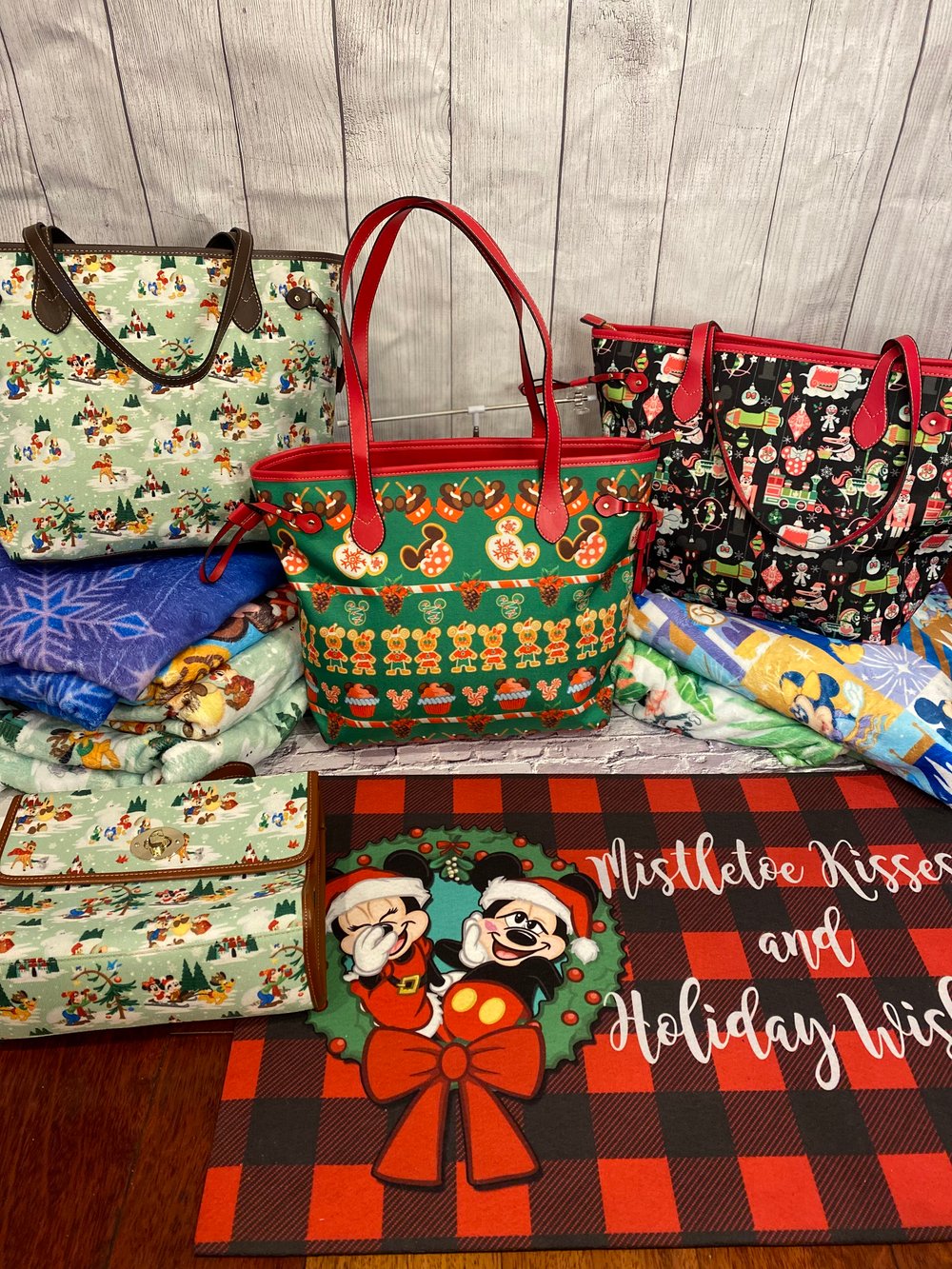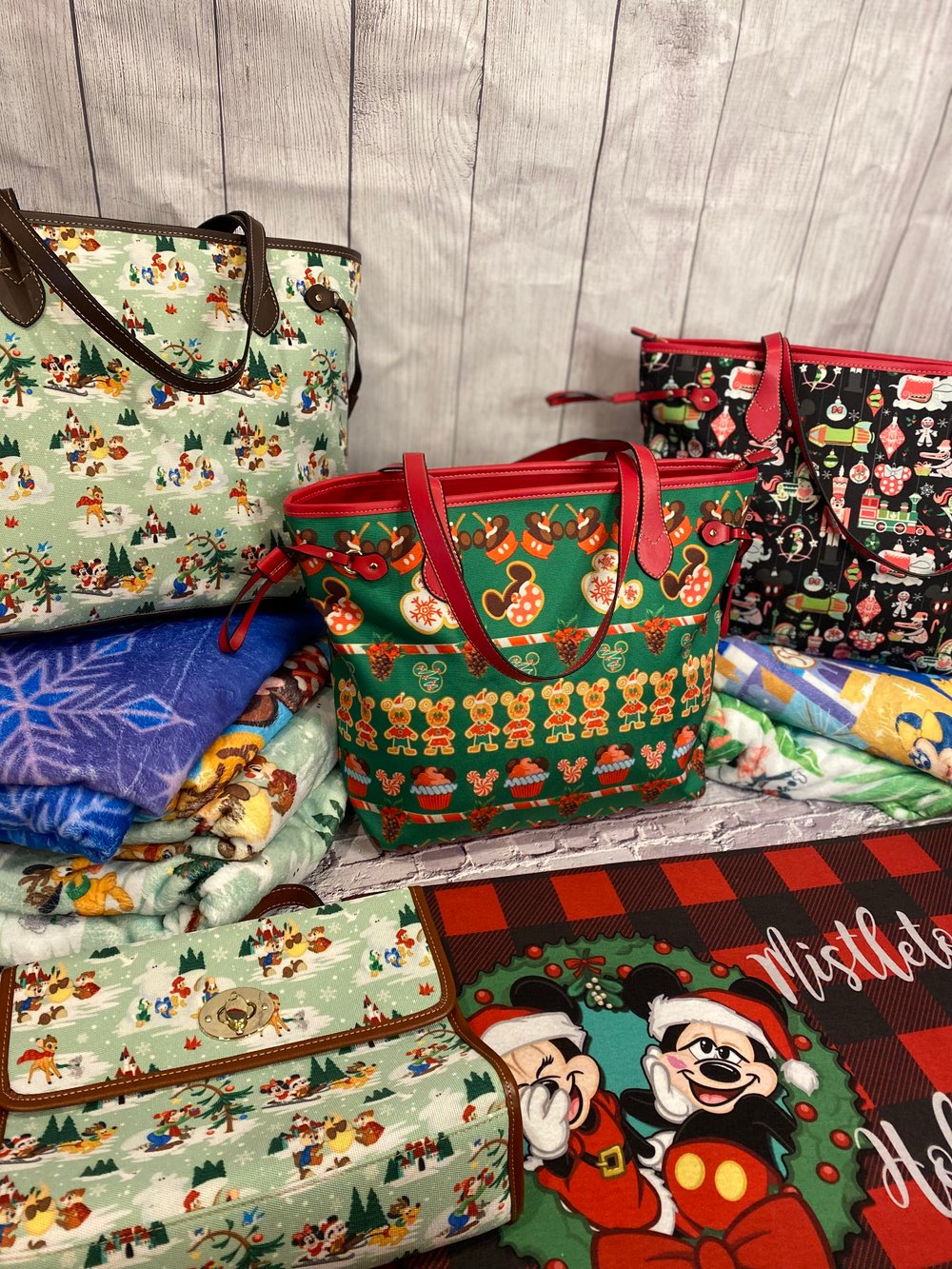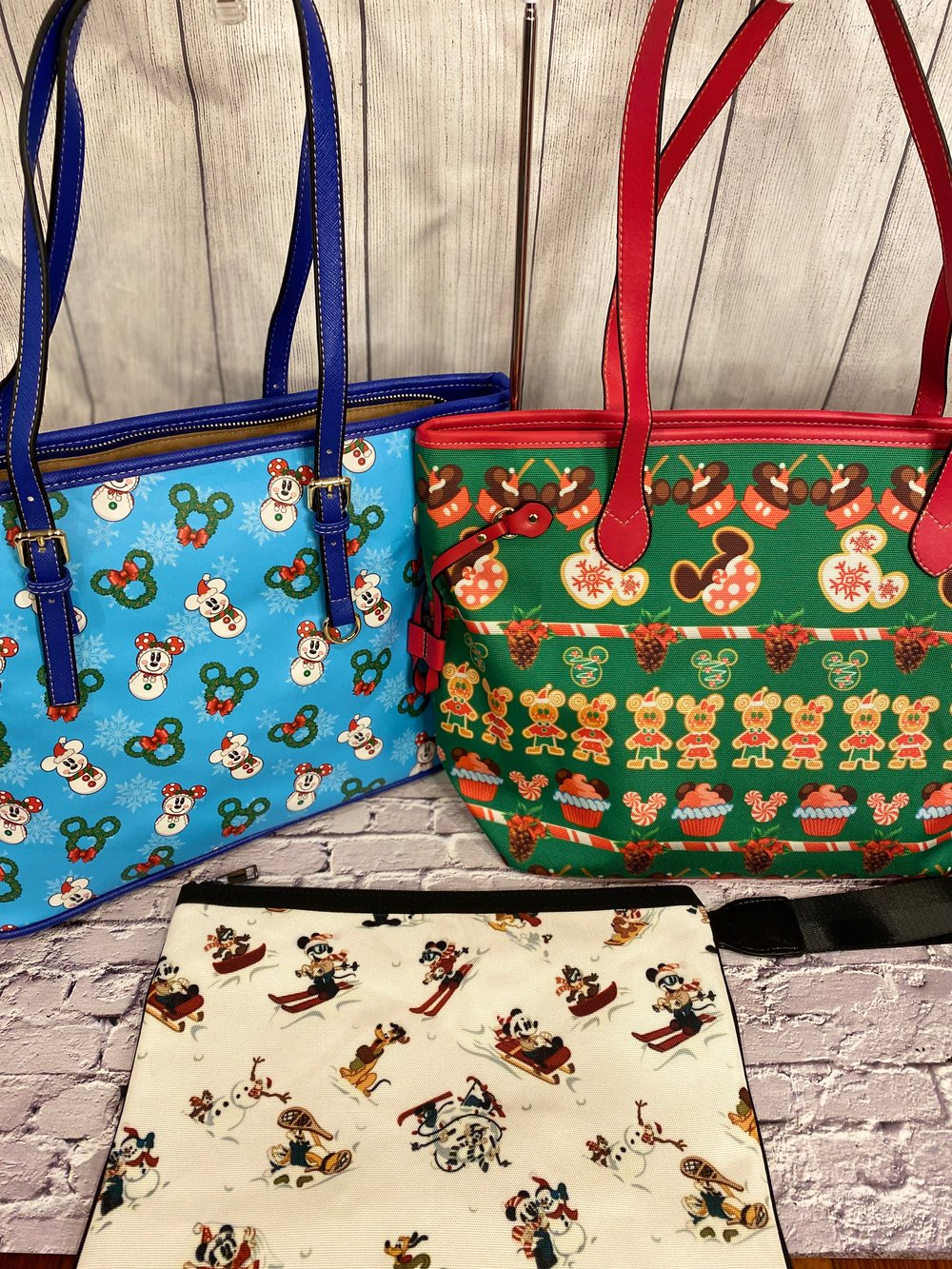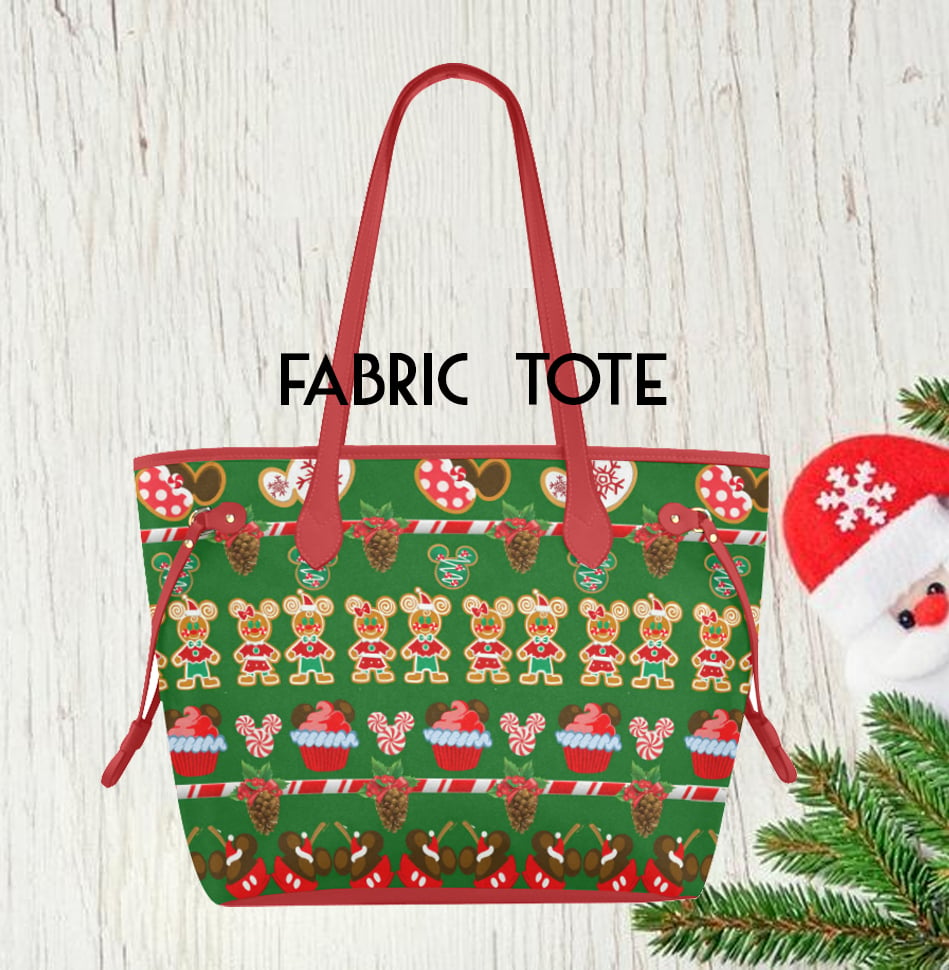 The holiday cheer is real, and the snacks are tasty! Grab your bag and be ready to celebrate!
Totes available are:
-Waterproof fabric totes are available in the black iconic park rides and characters as classic ornaments, Xmas Snacks, and the spruce background of Winter Woods. Measures 12"(L) x 5"(W) x 12"(H) with a 10"(Hand Drop) single zipper bag closure. Inside are 3 side pockets
-Winter Woods fabric "briefcase style", 10x4x7", crossbody messenger bag with removable crossbody strap. Magnetic clasp flip closure and zipper top.
-Vegan Leather Tote in Blue Snowmen and Wreaths- 14" x 5" x 11" single zipper bag closure. Inside are two slip pockets, and one large zipper pocket.
-Nylon fabric Ski Slope clutch/removable crossbody, measures with 10"x13", with wrist strap in white background, zipper top closure & zipper outer side pocket.
Bags are ready to ship, and in limited supplies so don't wait and order now!
I am not affiliated with any franchise or parks, these are my own artwork, fan art drawn and created.