Characters in Teacups- Charms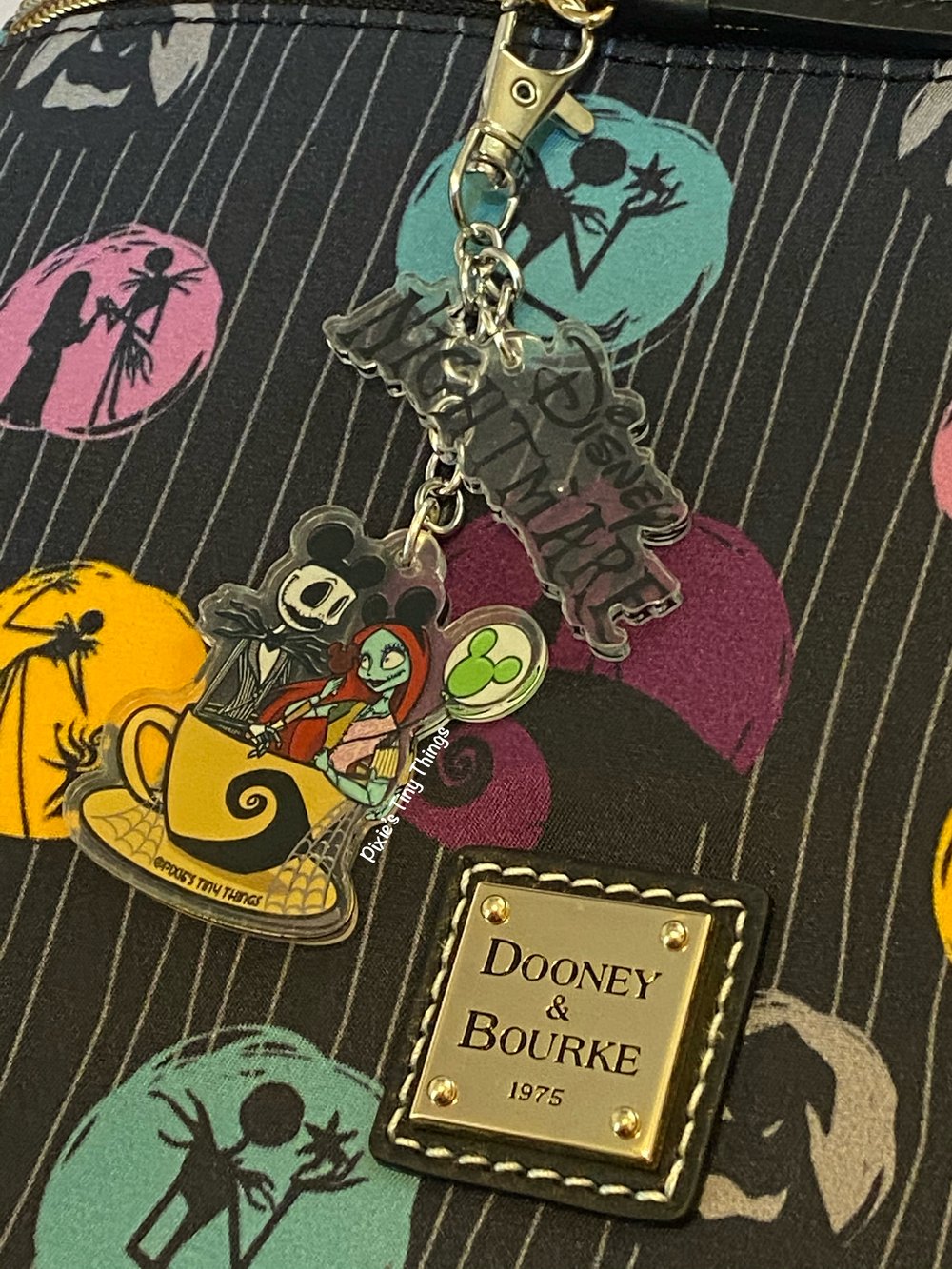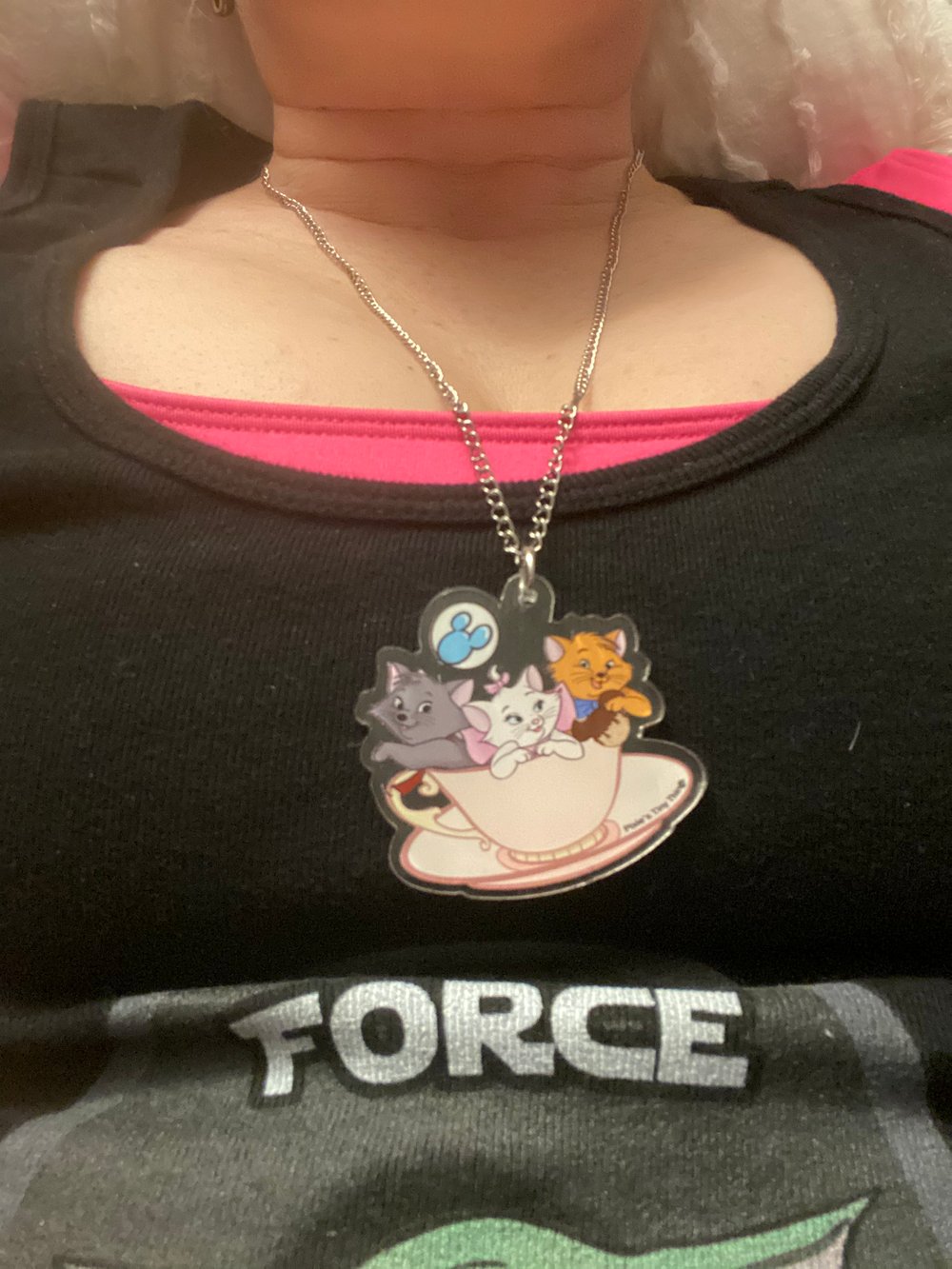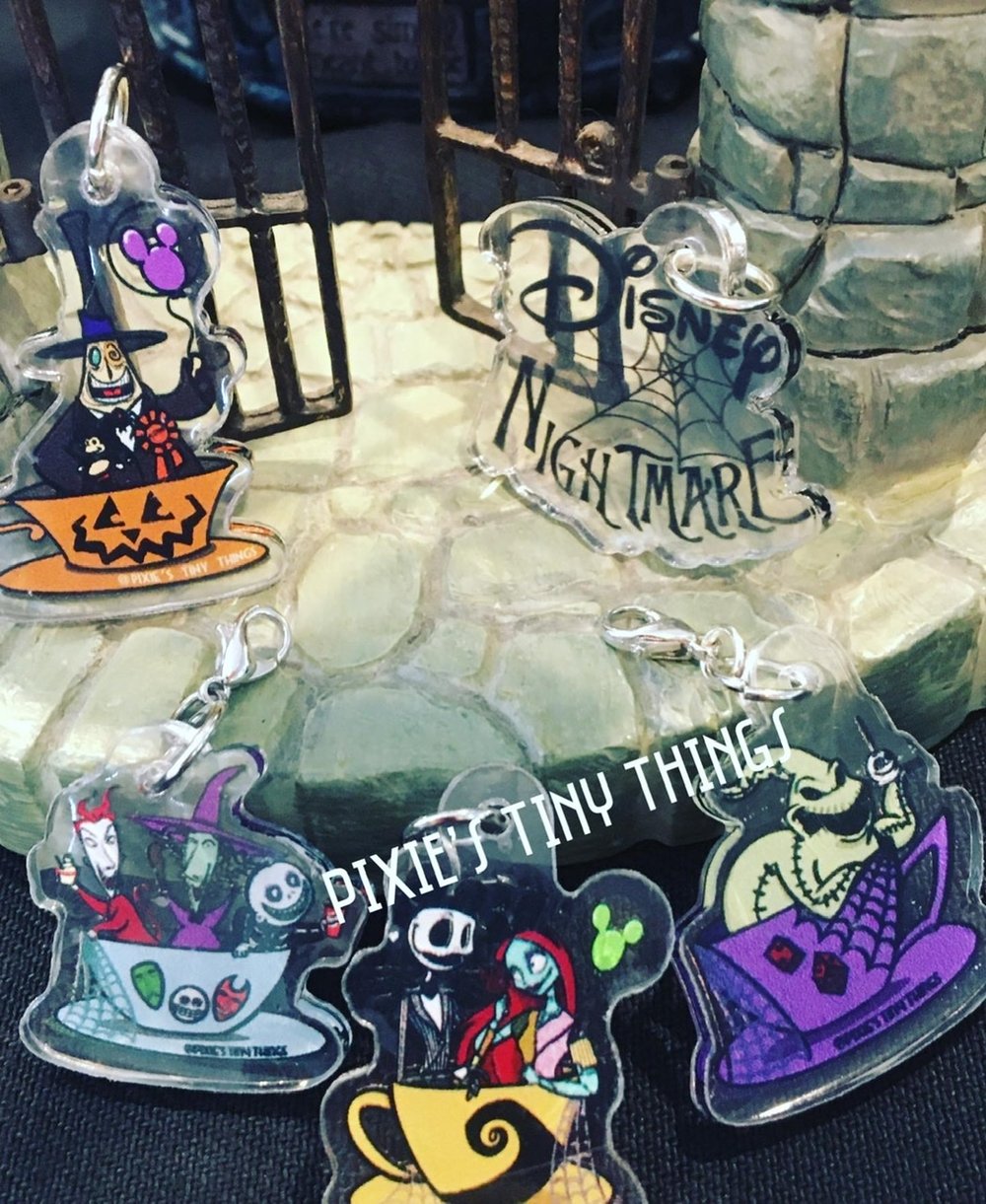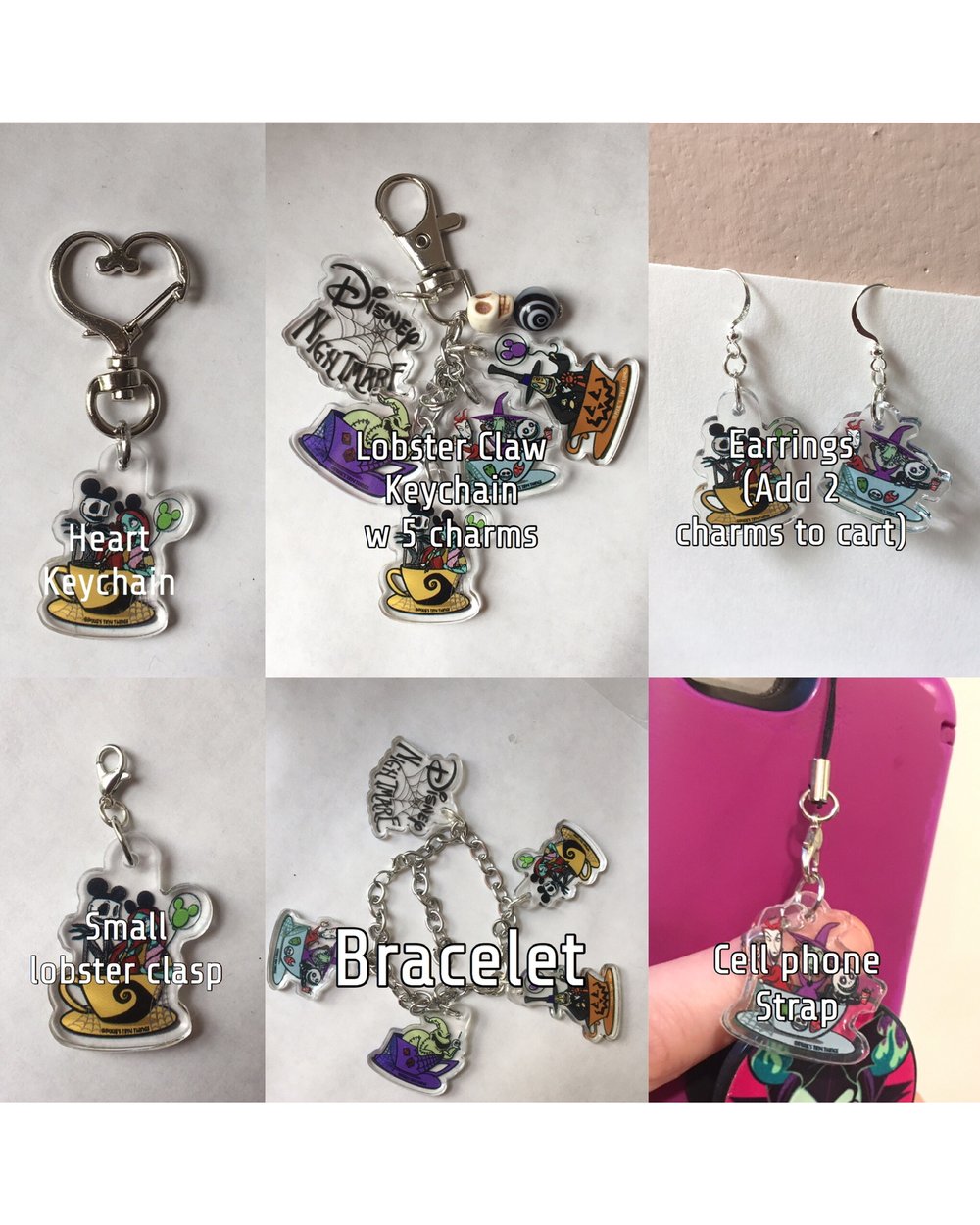 Multiple large 2" acrylic charms can be finished as necklace, keychain or brooch!
Minis can be finished as necklace, bracelet, earrings, cell phone charm, or keychain!
Spinning teacups take Jack & Sally for a ride! This charm comes as a single necklace charm or with a title charm for a 2-charm keychain/purse embellishment!
Jack and Sally enjoy a spooky day in Parks with their matching park ears, a churro and Ice cream bar, and a balloon! How delightfully horrible this day was!!
Kittens in a teacup features Marie, Toulouse, and Berlioz having a fun day in the parks, with their balloon and a yummy rice krispie treat!
*Mini 1" Charms*
Choice of finish for your charm can be a lobster or heart-shaped Keychain, cellphone strap, small lobster clasp (to add to your own accessory), charm bracelet, ball chain necklace, or if you select two charms you can make earrings!
You can choose your favorite character, or collect all 4 character charms and top it off with the title charm for a completed look!
When selecting more than one charm design, add to cart, select other charms and then do a final checkout.
Please give your finish preference in the notes section! If no preference is given, I will send minis with the cellphone strap finish. See all photos for examples of all finishes.
These are fan art designs, independently drawn by me and not official merchandise.