Custom Painted Shoes Vans, Keds or Converse (Toe area only)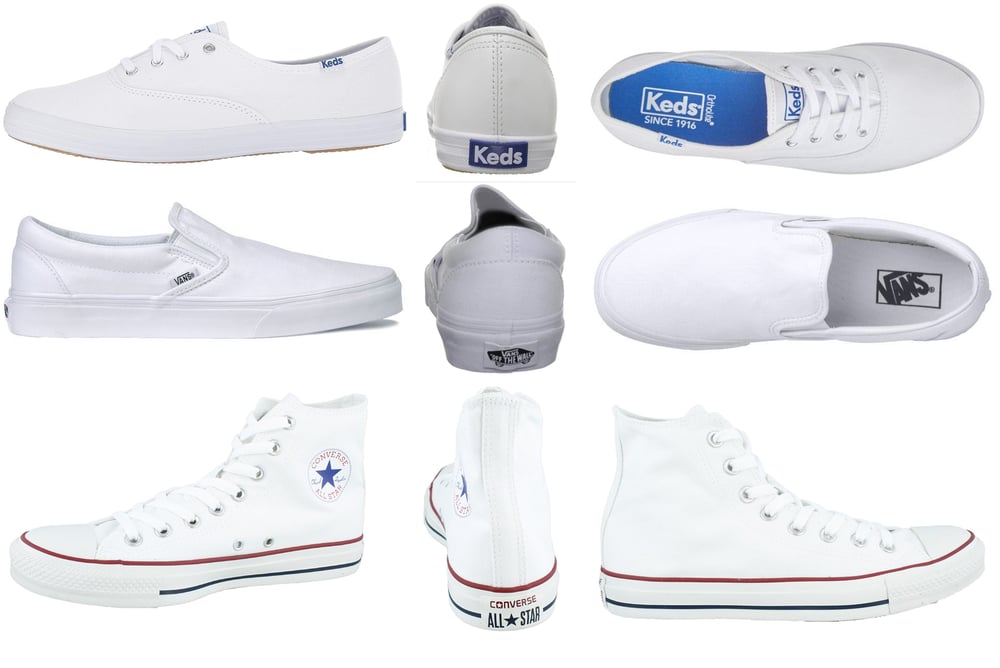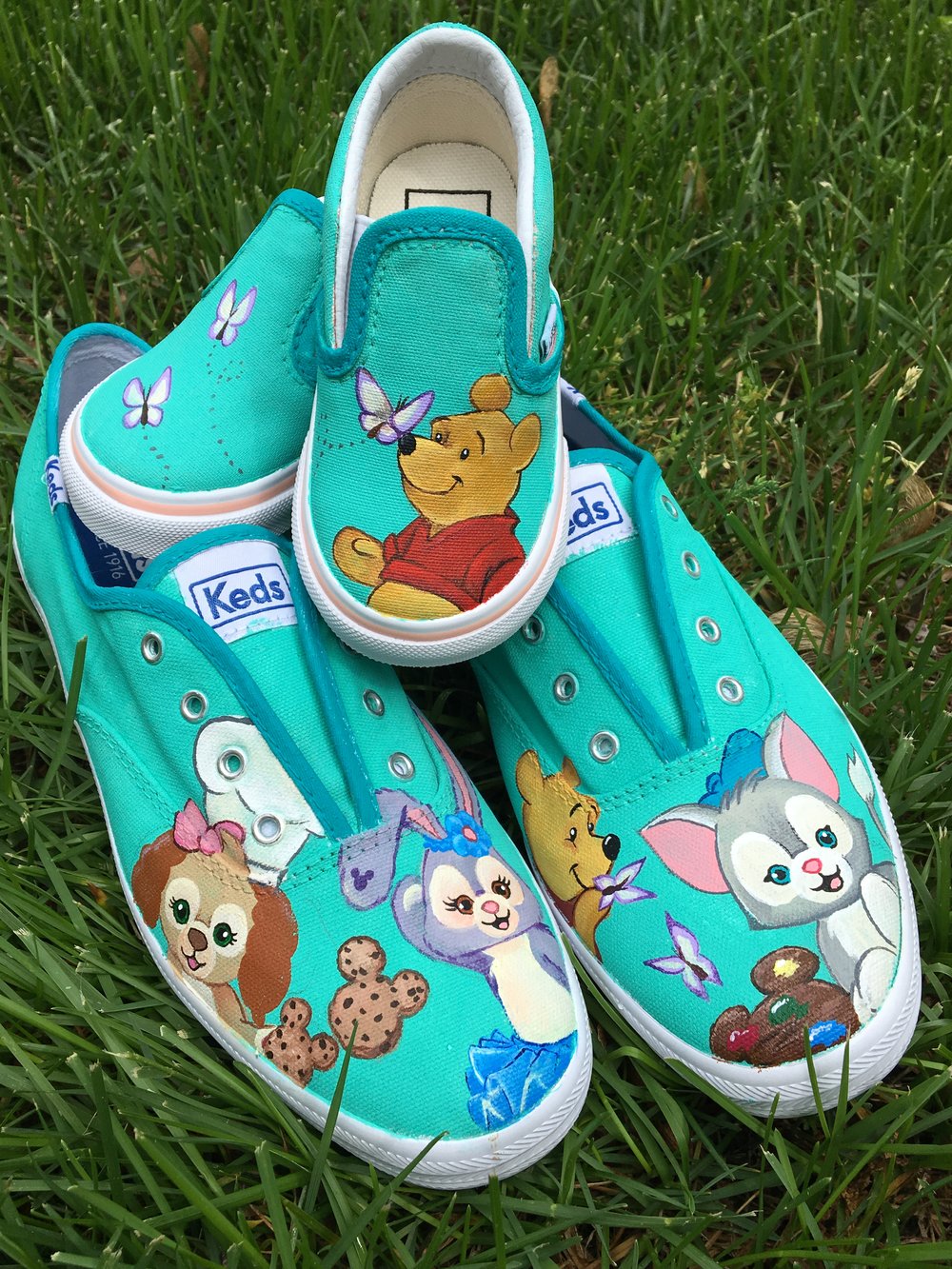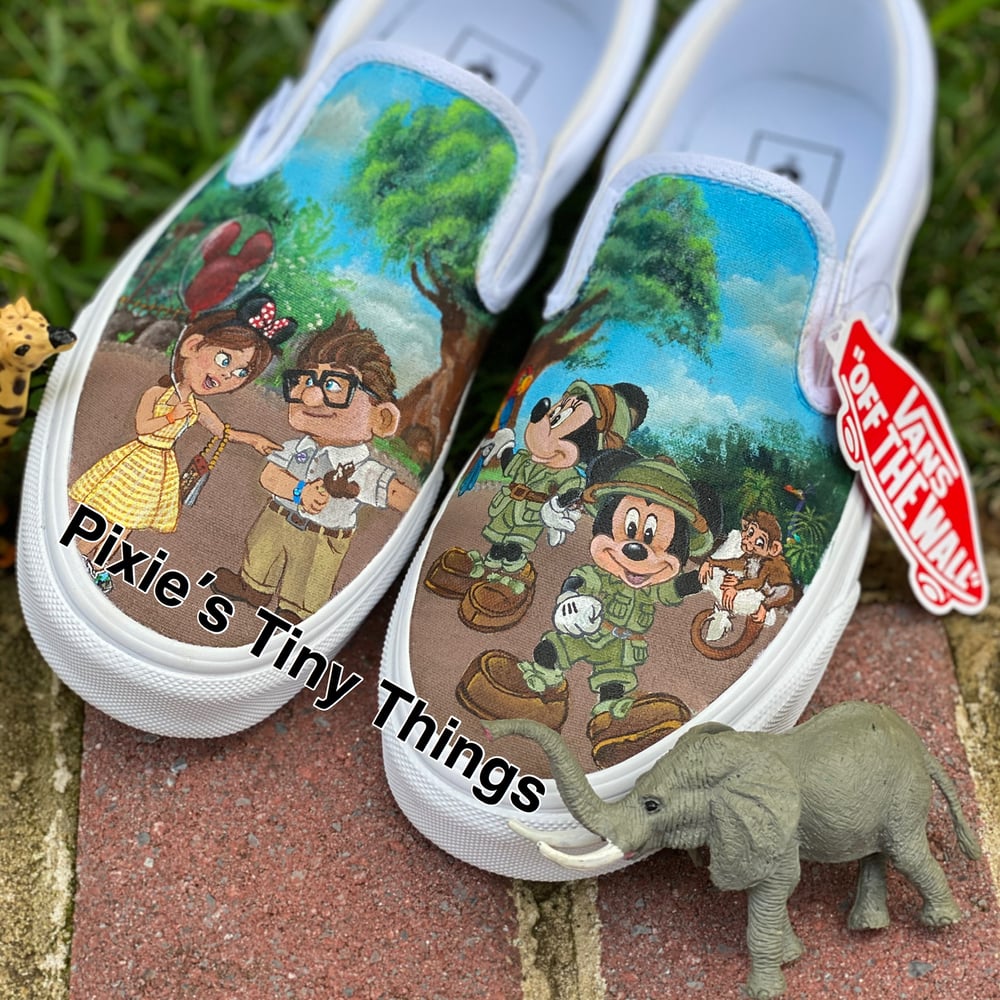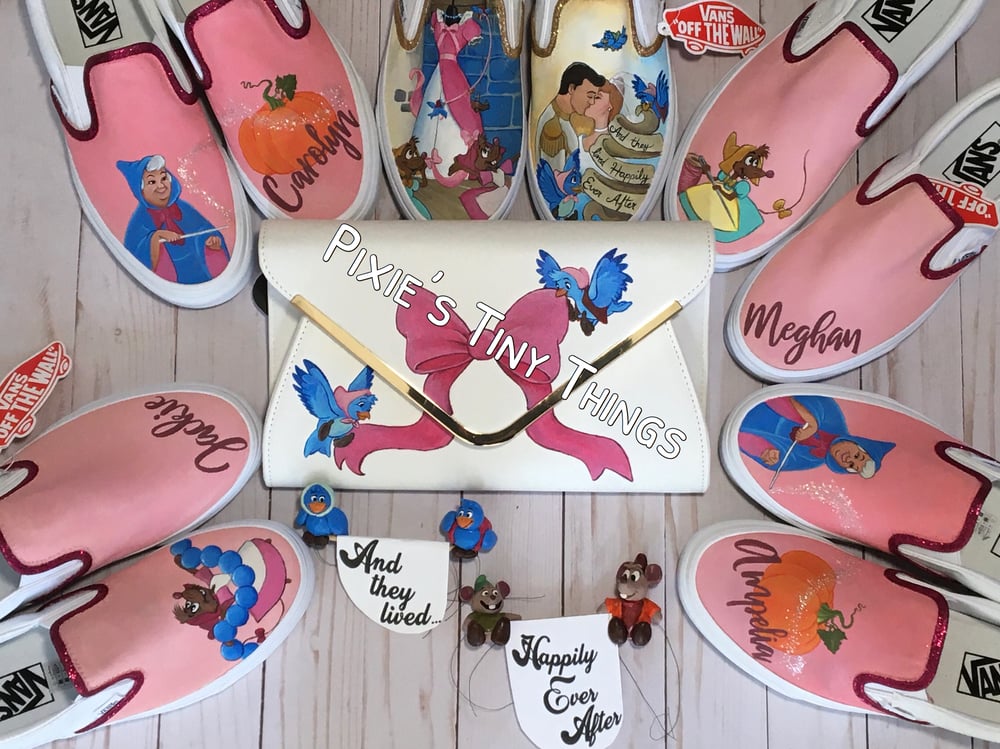 This listing is for a pair of custom hand painted shoes in your choice of shoe brand, with up to 2 animated characters per toe (total of 4) on a solid color (or blue sky with clouds) background.
-Characters are buyer's choice, please include list with your order in Notes section.
-Castles/Buildings count as 2 characters
-solid background can also be a gradient (blending of two colors)
-Choose remaining base color of shoe. If no decision is made, I will leave them white.
-Names, Dates, or short quotes can be added to heels or sides for $10 per line
-Additional characters can be added on for $35 each
-Detailed scenic backgrounds can be added for additional pricing depending on detail required
Shoe Brand/Style Options:
Vans Classic Slip-ons or Lace-ups (Canvas-the slip-ons are my personal preferance)
Keds Champion Lace Ups or Slip-ons (Canvas or Leather)
Converse high-tops Lace Up (Canvas or Leather) (Painting will be on outer sides of shoes, if you want designs on the inner sides, I suggest the leather high tops, as the circle label can be removed from those and can not on the canvas)
Characters are buyer's choice, please include a list when you make your purchase, I will be happy to help you choose the layout and offer a free mockup, if I am given a general idea of what you'd like for your design.
*All custom sales are final / no returns*
New shoes are included in the listing price.
Please include the specific style (Slip-on or Lace up and Canvas or Leather) as well as your shoe size and preferred base shoe color in the Notes section when ordering.
You are responsible for providing correct shoe size at time of order, custom orders are NOT refundable.
INTERNATIONAL BUYERS: Shoe sizes need to be converted to US sizes for ordering.
If you have any questions, please feel free to email me.
Turnaround time is between 6-11 weeks from date of payment to delivery date.