Glowing Heart of Tefiti necklace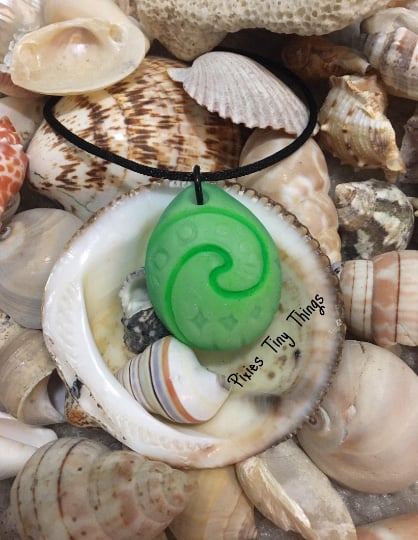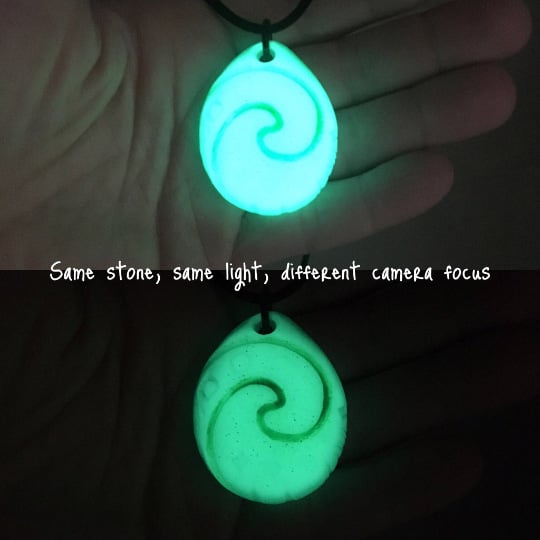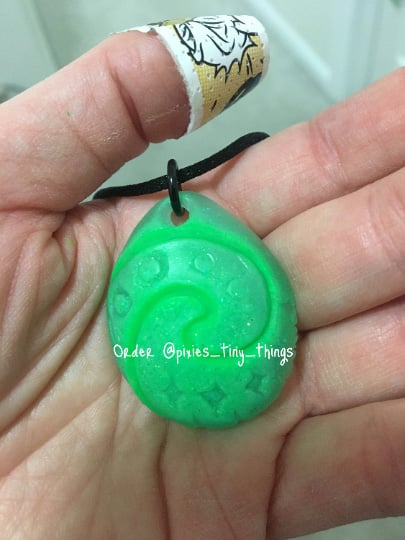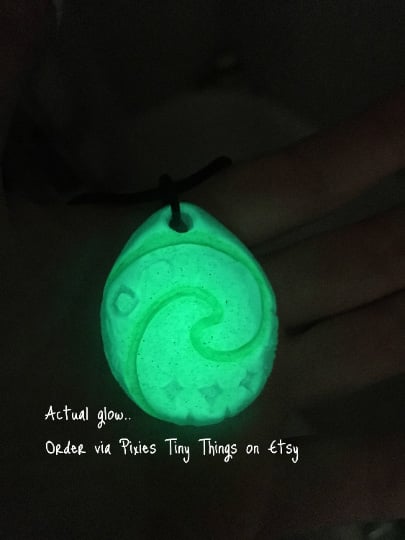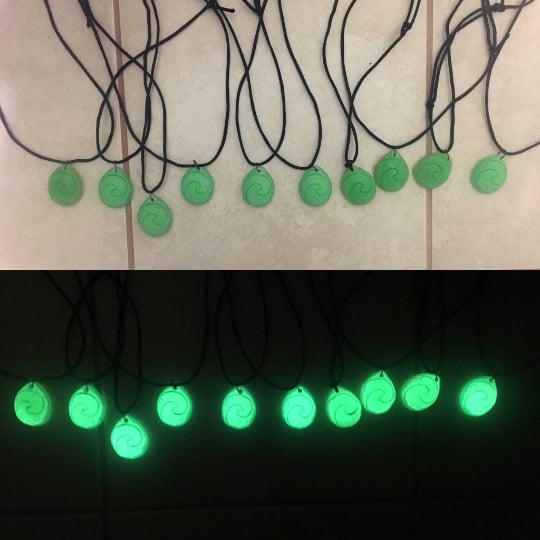 Stolen from the mother island, the heart of Tefiti gives the holder the ability to create life itself!
Be the envy of all the monsters of the deep when you possess the Heart!
Carefully hand-sculpted and made with resin and a sunlight-activated glow in the dark additive, this heart SHINES! Attached to a silky cord necklace.
For kids of all ages and kids at heart.
measures about 2 1/2" long
(If you are getting this for a child, let me know I will include a letter from Moana or Maui! The kids who have received them so far LOVE them!)
These are fan art designs, independently drawn by me and not official merchandise.