Passholder Magnets and Stickers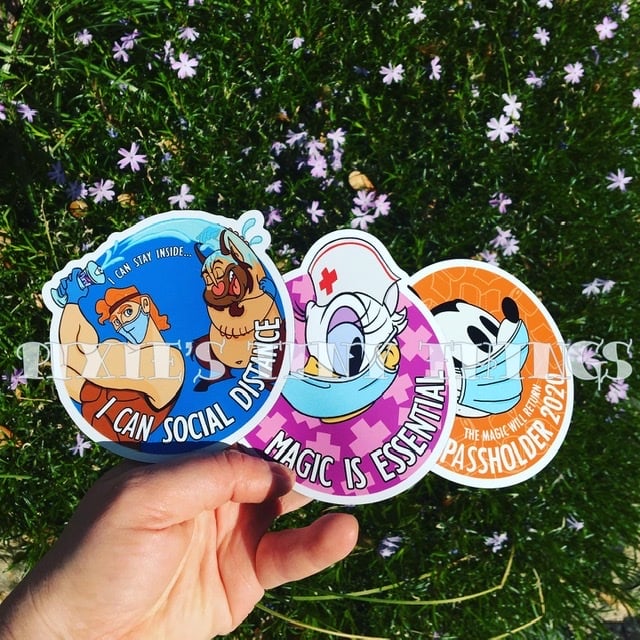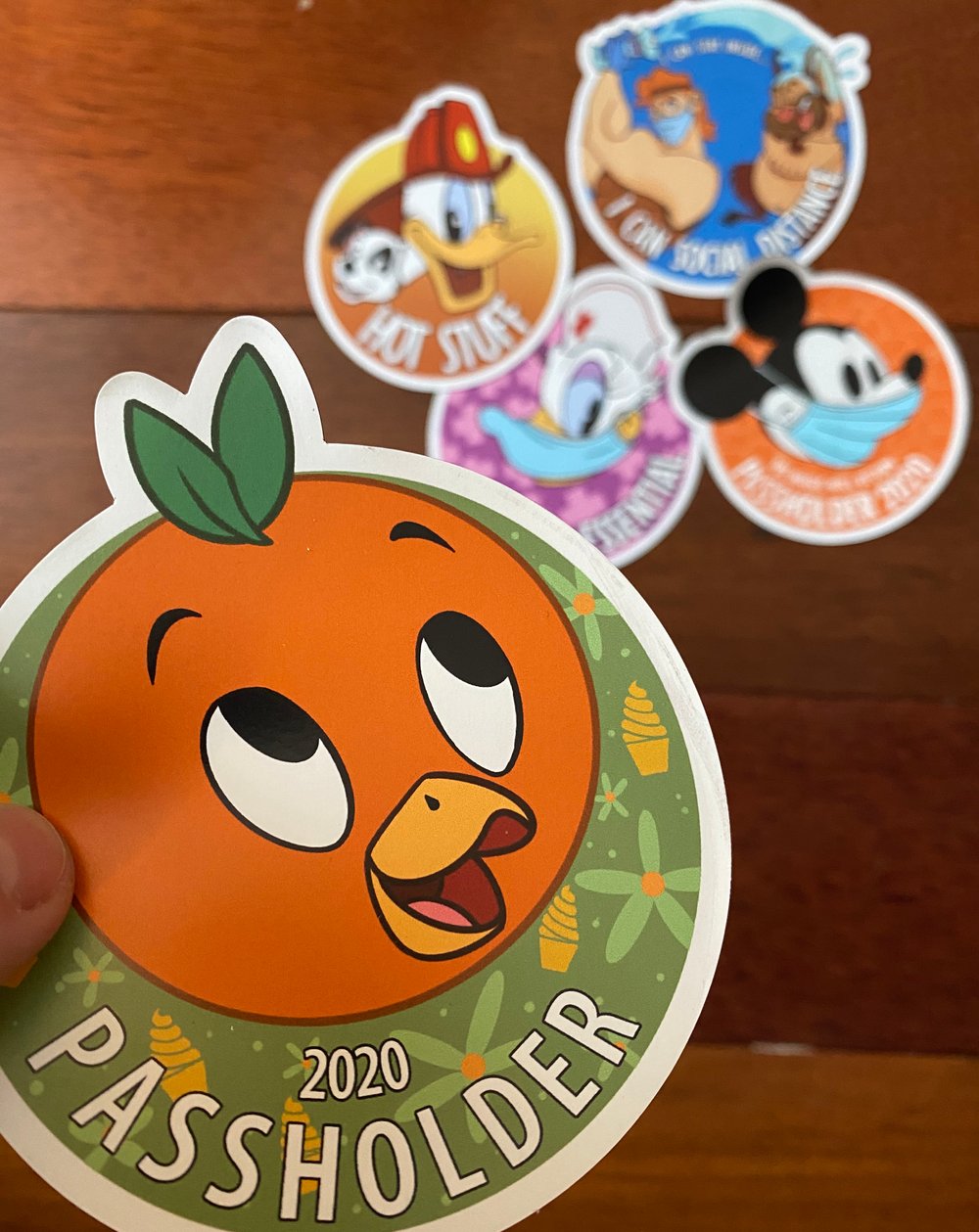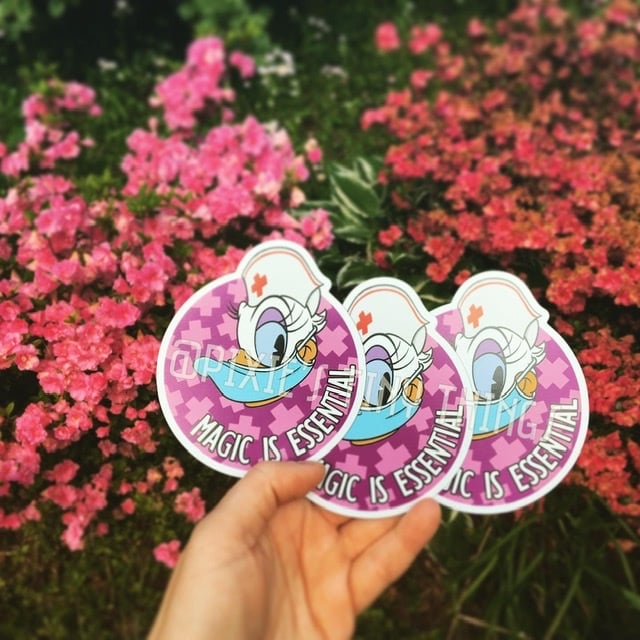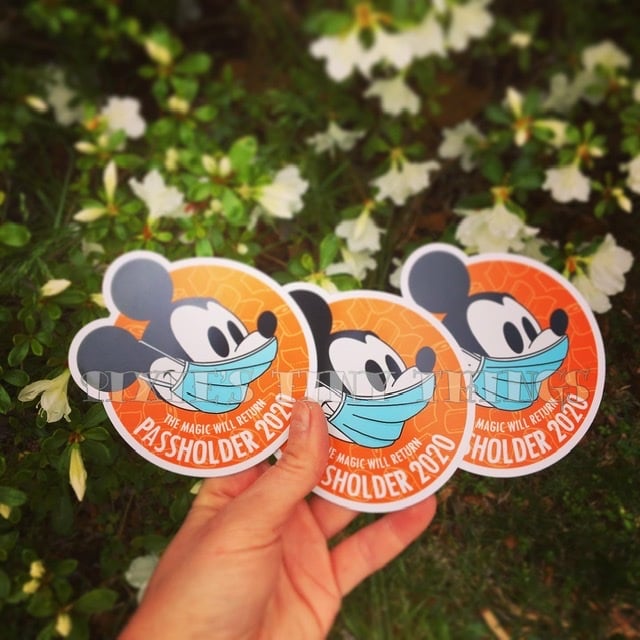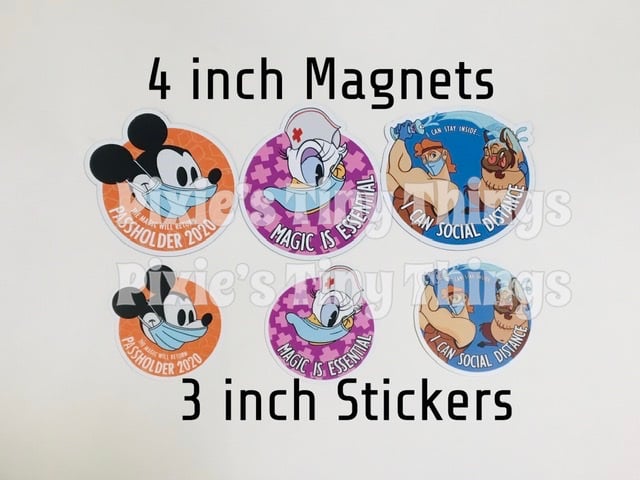 Design available are:
-Passholder Pandemic Mickey with his social distancing face mask, on a background of toilet paper rolls. The promising words "The Magic will return: Passholder 2020" is below.
-Hercules and Phil, wearing their PPE, taking a Purell shower. The words "I can stay inside, I can Social Distance"
-Nurse Daisy, with "Magic is Essential"
-Firefighter Donald, with Patch the Dalmatian and "Hot Stuff"
Get these hand drawn 4" original magnet designs fast before they're gone!
And make sure to wash your hands!
Don't want a magnet? Get a 3" sticker design instead! Tear-proof and water resistant vinyl designs! Perfect for windows, laptops, tablets, tumblers, doors and more!
First-class USPS letter shipping, 3-5 business days for processing. Orders over $30 will get insurance/tracking.
These are fan art designs, independently drawn by me and not official merchandise.