Vaccinated! Parks pinback button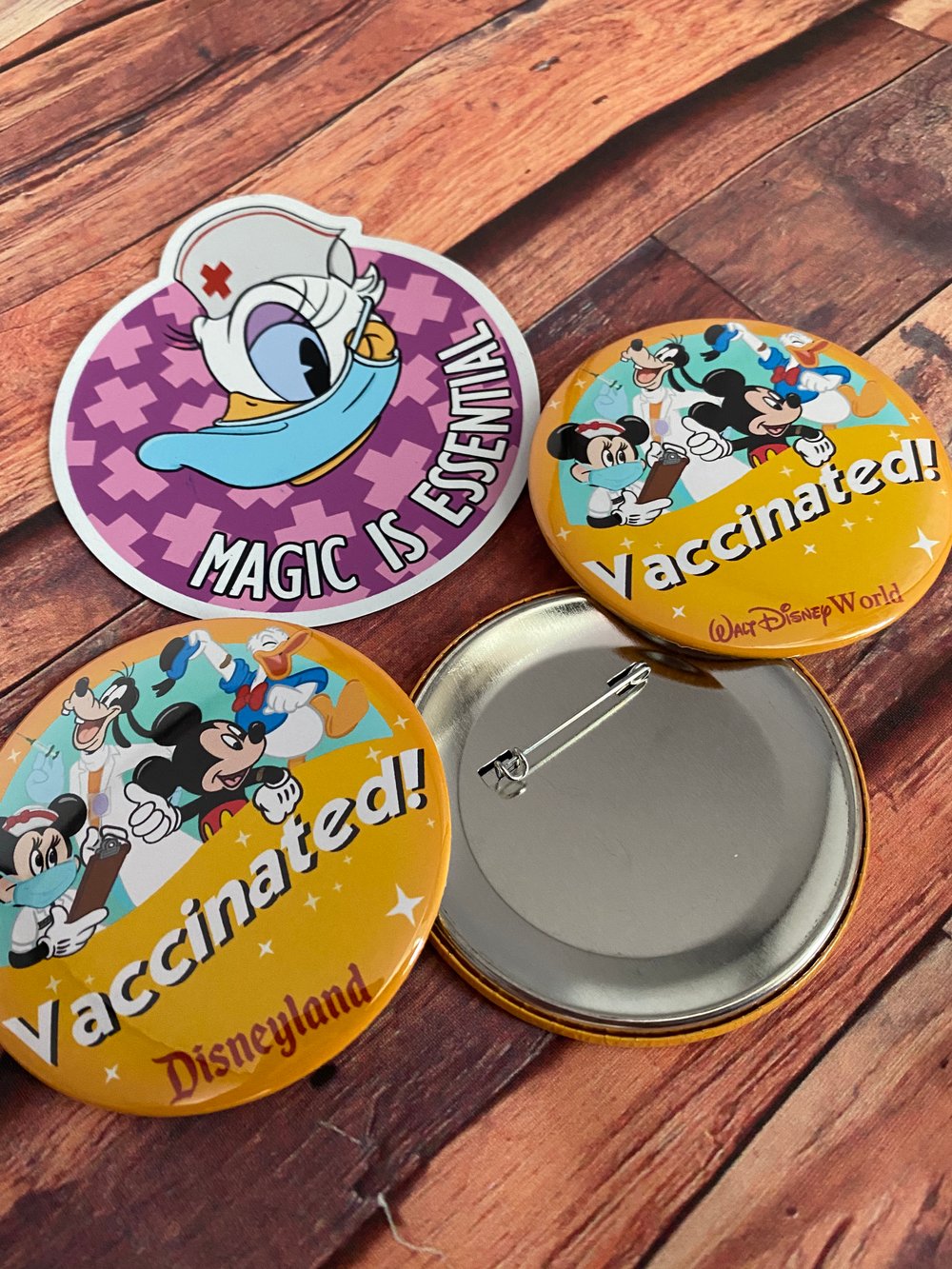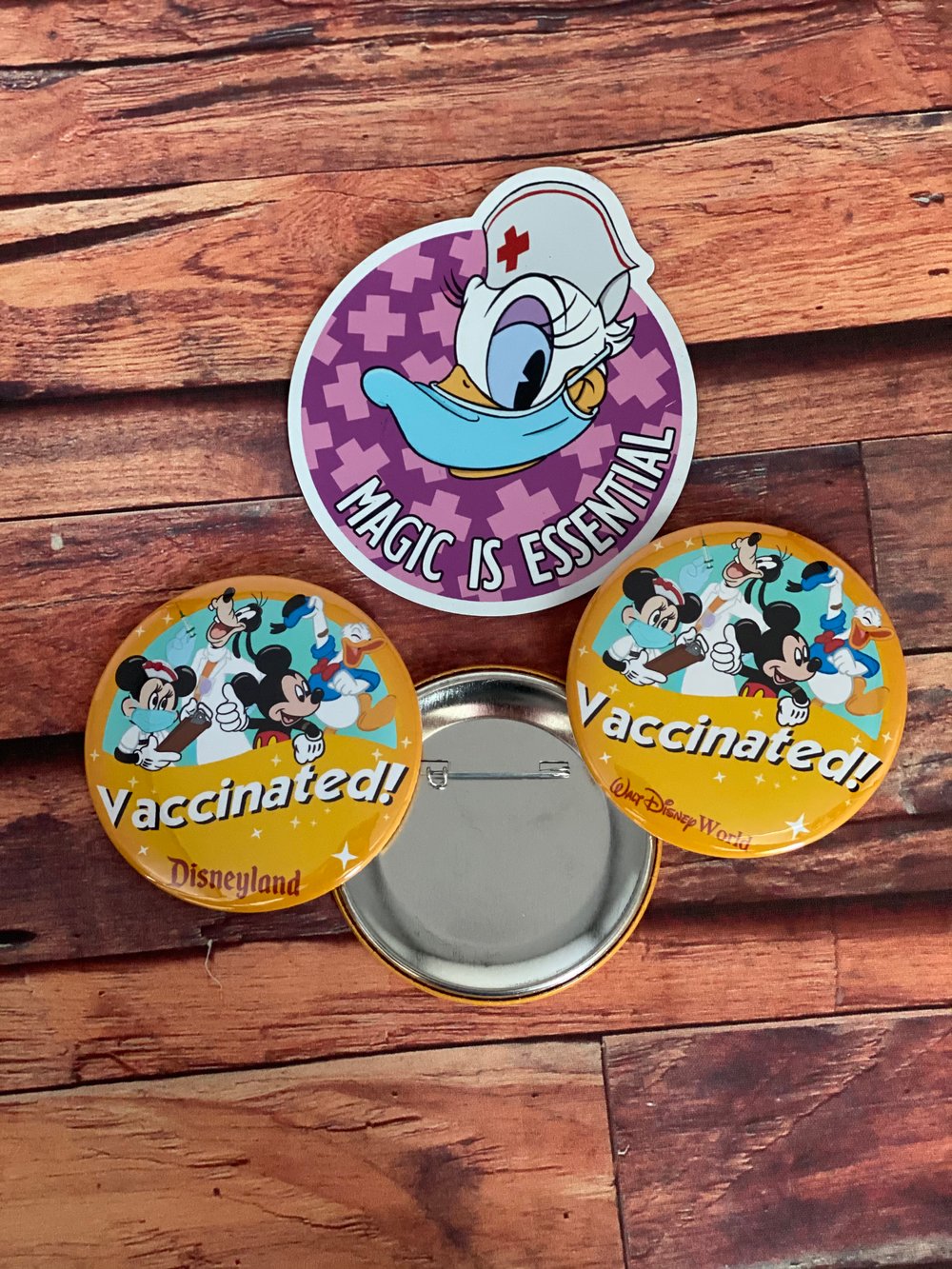 3" metal pinback button, inspired by the actual DL vaccinated button from 2015's measles outbreak, now with a hand drawn design depicting Dr Goofy and Nurse Minnie and a celebrating Mickey and Donald.
Choose your park and wear proudly to show you've done your part to get the world back to normal!